Help us help you find the perfect piece! We love to share unique, local finds & sought-out trends through our pillows, throws, rugs & country-chic furniture.
Love knick knacks? So do we. We offer a broad range of locally-sourced, unique items - including candles, lamps, picture frames & miscellaneous home decor.
Some of our items are priceless - please ask us about where we found the item; we'd love to tell you what we know, and relevant anecdotes. We believe there's truth to the saying, "what's old is new."
Follow us on Instagram!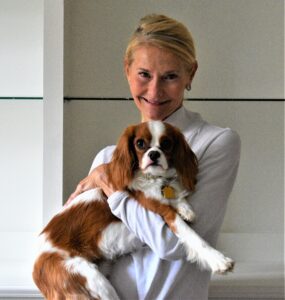 Stop by our shop in Lexington, or follow us on Instagram to see the latest additions to our collection.
A NOTE FROM OUR OWNER, LIZ | HERE'S WHAT MAKES US DIFFERENT
Here at Lizzie's, every good we'll sell has a story.
That antique mirror you're eyeing was found in a small shop in Bellefonte, Pennsylvania. It was previously a long-standing piece in a family's home over several generations.
That table you think might look great in your entryway? Liz restored it - hand painted it with precision, and stenciled in the design on the flattop herself!
That adorable dog toy? It's a favorite of Charlie Murphy's (pictured above), and he's pretty sure your pup's going to love it, too.
Hand-selected antiques, each more unique than the last - are what makes Lizzie's finds priceless.
There's a time & place for mass-sold goods. Here, we go for quality over quantity. We're constantly, (& I mean constantly, antiquing is some hard work!) unearthing gorgeous pieces with character. The pieces that need a little bit of love until they're store-ready? No problem. I go to work restoring that piece, wherever that extra love is needed.
We believe this approach to selecting what's shown in our store is what makes our pieces worth seeking out.
We're looking forward to the opportunity to share these finds with you. Stop by, say "hello!" to Charlie (and me, too)! I'd love to discuss your home needs.
Having been newly opened since Fall 2019, we're excited to meet you, and make our home in downtown Lexington.